Email writing is a powerful skill and could be a challenging task. You write a vital email addressing a specific audience, but you may need to sort out your email game if the audience tends to keep your emails unresponded. This blog will walk you through the helpful email writing mechanism from scratch. You can learn 13 essential tips to write an effective email or formal letter by the end of this tutorial.  
Before starting an email, you must figure out the primary purpose of your email. Through the essential steps, you can learn the correct format to begin and close an important message and its signature template. This article will also help you learn how to use pictures and graphics in email and the appropriate time to send a professional email. 
Let's jump straight to the practical email writing tips that we have compiled for you:
1. Decide a Clear Objective for Your Email
Before starting an email, ensure what outcomes you expect from that message. Once clear on the objective, begin writing the email with a short and crisp message. Your email will not give a helpful result if you are clueless about why you are sending that email out.
Now, you must wonder how to pick an objective for your email. Your objective should be clear and straightforward; it should be something that does not confuse your readers. Let's understand it with an example below:
What do you think about these two email goals? Which email is more effective in helping you fulfill your objective?
An email to allow the audience to reach a landing page. This email has one objective.
An email lets the audience reach a landing page, fill out a form, and subscribe to your YouTube channel. This email has three objectives.
The first email has one objective that can give the desired outcome as it contains only one clear objective. The reader could perform one action in the second email, not clicking through all three actions mentioned in the message.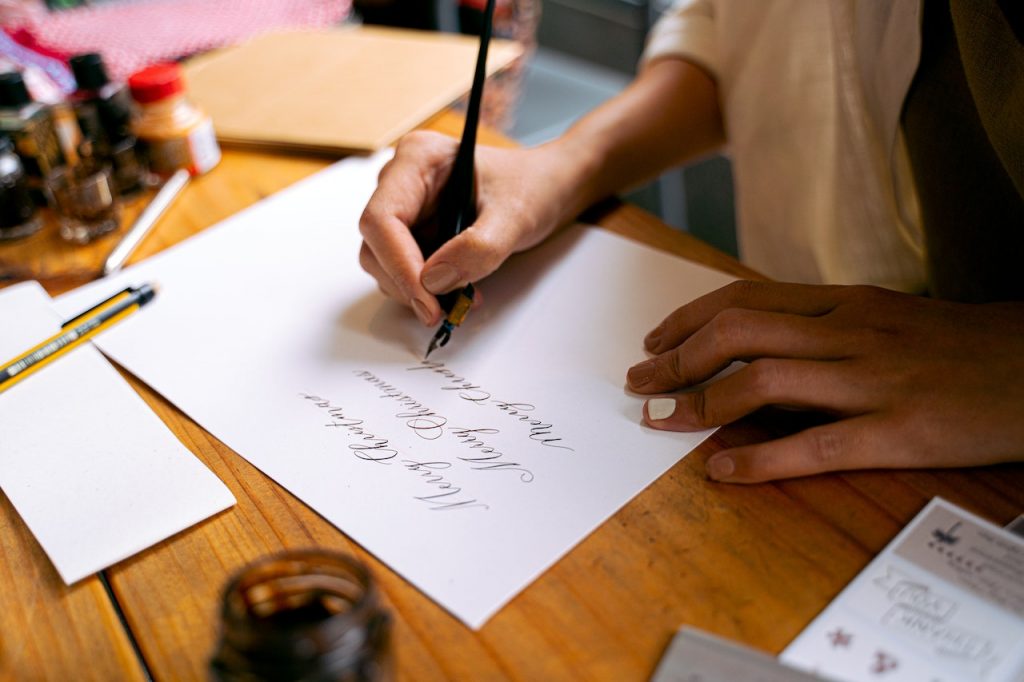 2. Write an Appropriate Email Subject Line
A correct subject line makes or breaks your entire email. It is the first content that your audience receives after getting your email. If an email doesn't have a good subject line, it could directly go into your reader's junk or spam folder. And you would never want to have that kind of experience at all.
Make your subject line clear and precise. Anything that misguides your audience will eventually negatively impact your credibility. Hence, the subject line must reflect the message of your email and should not be too scripted. Nobody likes generic messages that seem irrelevant to the audience. A well-written personalized hits the readers and leaves a pleasant impression.
Let's consider an example of a wrong email subject line:
Urgent Email. Receive $300!!
This email's subject line is inappropriate and vague. The terms "urgent email" are irrelevant and should not address a person. The subject line is also confusing for the reader as it does not have any clear message. The email matter would ask the reader to get $300, but first, he will have to enter a competition. Moreover, exclamation marks at the end of the subject line make it sound like a spam message.
Let's take an example of a good email subject line with the same message:
Explore your new ABC features (sign up to win a $300 voucher)
In the first example, the term "urgent email" seems pointless and unwanted; however, the other subject line shows a clear message for the email pointing towards certain new features about a product or service. Whereas the message to sign up indicates a voucher worth $300.
3. Use the Best Email Opening
The beginning content of your email determines the attention span of the audience. If the starting message lines are not catchy or relevant, your reader will stop going with the email. Hence, you must use a professional salutation format (greetings), and the opening text must be appropriate.
The sender should consider the formality level for email salutations, which depends on your audience type. If the audience is informal, you can continue with a slightly casual greeting message and vice versa. In either case, you must clearly understand your reader before pressing the 'Send' tab.
Sometimes, you can not start a letter with an unprofessional opening while writing a business email, whether the audience is formal or informal. Let's have a look at this email opening:
Hey ABC User! Your 123 software has been updated.
In a casual or formal setting, you can not greet the reader with 'Hey' or something similar to this casual salutation. Instead, you can consider the following professional email opening format:
Hello Sara, We're glad to offer you our services. As your maintenance agreement explains, 123 has been automatically updated to version 3.2.
The term "Hello" might seem casual in the above example, but it is still more customized and relevant to the reader.
4. Make a List of Vital Points
Now that you are done drafting a clear subject line and good email greetings, it's time to jump to the actual message of your email. Keep your message short. If you have to add multiple points, write them in a list form so your reader can quickly go through them.
Following the earlier example, you can list all your product features instead of writing down a long paragraph. Listicles are easy-to-read and take lesser time. Such as:
1. Easy integration with smartphone or tablet
2. Better cloud-based storage
3. Automated text for standard words
4. Built-in spell check works for foreign words
Although the reader would clearly understand your product features at once, you must also describe each feature in detail and why it is essential.
5. Enlist Product Benefits in Your Email
As a professional business owner, you must understand product features and benefits differences. Features determine the functionality of your product, while benefits tell the clients how those features could serve the reader. As a business, you must fill your readers with the necessary details about your product or service.
6. Address Your Audience
As discussed above, your email body should have clear yet comprehensive content with a personalized tone. This approach would tell your audience how well you know them. A relevant and customized message impresses the readers quite well. Some business owners assume that using multiple technical phrases in the email could impress the audience. However, this is not the case, as technical jargon could confuse the reader and minimize his attention span.
7. Write Subheadings in Your Email
Your email content should have good readability and simple terms. Studies also prove that the reading content should have the understanding level of a 9th-grade student. Hence, align your email message along these lines and earn a better response from the reader. You can take help from several free tools available on the internet to check the readability level of your emails.
Using subheadings in your email makes it more readable and efficiently delivers the recipient's actual message. Remember that your reader is always short on time, but a subheading can help them instantly digest your email's primary purpose.
Below we have included subheadings to the email template we have discussed above:
Subject: Explore your new ABC features (sign up to win a $300 voucher)
Hello Sara, We're glad to offer you our services. As your maintenance agreement explains, 123 has been automatically updated to version 3.2.
Alpha Software Updates 1. Easy integration with smartphone or tablet
2. Better cloud-based storage
3. Automated text for standard words
4. Built-in spell check works for foreign words
The subheading in the above message, Alpha Software Updates, looks catchy and instantly grabs the reader's attention.
8. Insert Pictures in Your Email
Pictures are the best source to gain attention and increase a reader's attention span. People are mainly interested to see interesting images in emails; however, you should not go the extra while writing a business email. One or two normal-sized pictures are sufficient to send a formal professional email.
Business personnel must also make sure that the pictures have a professional touch. And you must also have the legal authority to use those images with due credits.
In case you use irrelevant pictures, such as:
A wrong-size picture could slow down your email content from loading.
Some email software does not support pictures.
A vague image could ruin your email's professionalism and make it less critical.
You can use animated images or GIFs in your email for a more enhanced look. They are quick to grab the reader's attention.
9. Add a Call to Action
As a business, it is your job to guide the user on what steps he must take after going through your email. Your email should end with a short and clear Call To Action to receive the desired outcome. Our sample email for this article intends to let our readers sign up for our website. Once signed up, they can win a chance to get a $300 worth voucher.
The Call To Action (CTA) for this email would be something like this:
Learn more about our 123 software (and register to win a $300 voucher) by signing up at the ABC website(link).
The website link in the Call To Action (CTA) would be clickable, so interested users can directly click and do the needful.
10. Make Your Email Closing Effective
You have written a perfect email if your reader doesn't stop reading it halfway. It is time to end your email with a nice closing so that your reader returns impressed and happy with your business. A professional email closing is as important as the rest of your message's content. 
Your email closing should be honest and personalized, and you must end your email with the same approach as you started writing it. A professional email closing has a closing message and mentions the sender. At the same time, there are professional and casual email closing phrases similar to formal and casual email greetings. Your target reader would determine the type of email closing you must pick.
The sample email we have been discussing above could close like this:
Thank you for using our services to fulfill your software requirements.
Best Regards,
Eva
Managing Director ABC Consultants
Conclusion
Professional email writing is not as hectic once you approach your readers. Practical email writing tips can polish your writing skills and help you write better email content. Note that emails express how professional and ethical your communication skills are. Users judge your professionalism and business ethics by your message tone. So, keep a polite, honest and ethical tone before you hit that "send" button.