We are past the pandemic but still carry its effects that have changed our viewpoints on many things. First, we saw how the successive businesses collapsed as they speculated covid to be a one-month thing. And we also saw small businesses playing smartly by switching to remote and stabilizing themselves amidst the pandemic.
In these times of uncertainty, many businesses transformed into digitally operating their operations for good. From printing and storing papers to drafting and signing documents digitally, business operations have become more convenient for everyone.
It is not any different for graphic designers. Online signature for graphic designers is better than sending contracts and asking clients to take a PDF out, sign it, and then send it back via mail. This much work is already a turn-off for a client and gives the impression that working with you is difficult. Thus, there is no better alternative than an e-signature. Before we discuss its benefits in detail, let's give a brief takeaway of e-signatures.
What are E-signatures?
As the name suggests, e-signatures are signatures in electronic form. You can view it as an excellent alternative to signing papers with ink and pen. Nothing against the old traditions, but as the pandemic took over, the world moved toward digitization.
Now, e-signatures proved to be more convenient for businesses. With just a few clicks, you can sign any documents or collect signatures from anyone living anywhere around the globe.
This flexibility gives a business an upper hand and helps it scale too. Especially for a graphic designer who has to compete in a saturated market, e-signature can come in handy in signing more gigs. Let's see how!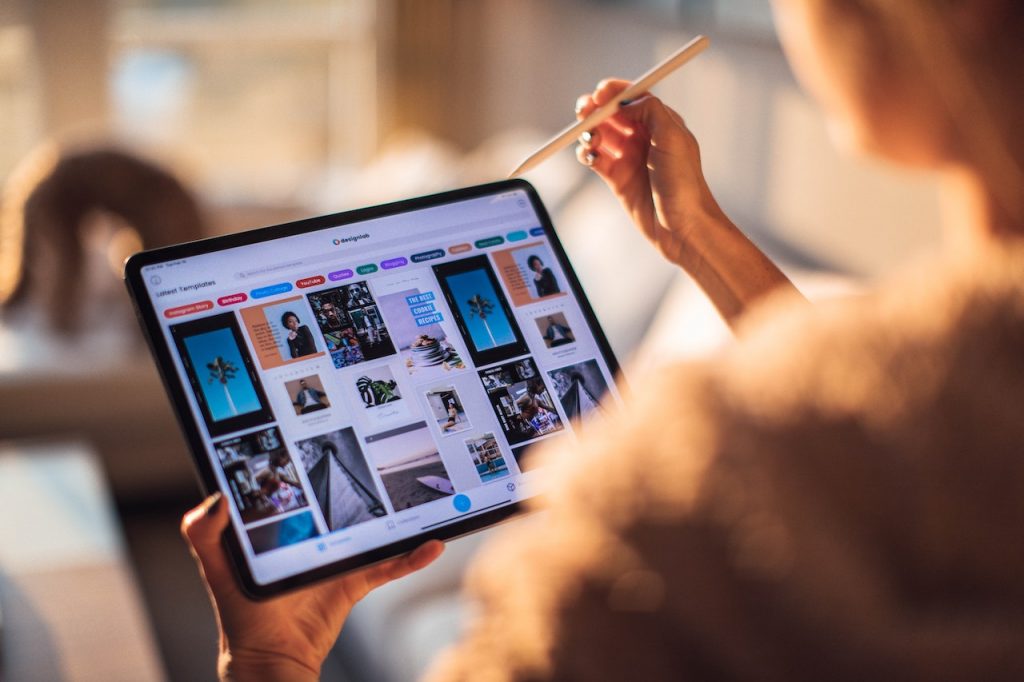 The Top 7 Benefits of E-signatures for Graphic Designers
Saves time
The first benefit worth highlighting is that e-signatures improve efficiency significantly. Signing a sales contract with your client can be time-consuming, especially when more than two parties have involvement and you have to gather signatures from multiple individuals. It may take weeks to finalize a contract, as processing and making changes take time.
On the contrary, digital documents and electronic signatures are a time savior. Since it does not involve papers or contracts in physical form, it saves a lot of time by sending the contract digitally for signatures to any part of the world. Within a few minutes, your client can process it and send it back after signing it.
Simple to use
Other than saving time, e-signatures are user-friendly and make things simpler for both businesses and clients. It eliminates the steps of printing, signing, and scanning documents to just a request link sent to the client for the signing process, which hardly takes two minutes.
Moreover, when contracts are simple and easy for both sides, it encourages strong collaboration with clients or business partners. Now there's no need to travel from one place to another to verify, take signatures, and use up your time. You can share the documents online and take care of these tasks from your home or office.   
Legal compliance
Another encouragement to transition to e-signatures from ink signatures is that e-signatures are secure and comply with legal regulations such as eiDAS for the EU. In case of a legal dispute on a signature, the eiDAS sets clear rules for electronic signature users and provides integrity.
Security
Followed by legal compliance, e-signature is a secure method too. If we access a document, an e-signature allows two factors authentication and ID checks to ensure high security. And not only that, but we can also track the time and progress of the document.
Has the recipient viewed or signed the document? With a few clicks here and there, you can know exactly how much the contract has progressed at a specified time. Moreover, you can also check if a signature is missing and inform the recipient respectively. 
On the other hand, paper documents can compromise your security. You can not hundred percent eliminate human error. Even if you try, an unlucky day may come when you misplace a file or two. Imagine losing a single sheet of paper that holds important data about your project—it will not only affect your project but also damage the goodwill of your business.  
Lower costs
Another benefit worth mentioning is that using e-signatures reduces costs significantly. It is a more cost-friendly method than ink and paper one.
How many contracts do you sign per week or month? And these documents involve paper and ink signatures, which come at a price. Now, how much do you spend on these supplies per year? Let me give you an estimate. On average, a business spends $8000 on paper per year.
Too costly. Right? Well, not just in terms of money but also it costs our environment.
Save space
Other than printing expenses, documents and paper files can also cost you considerable space.
Whether working from home or the office, you would need a clean and light environment to work efficiently. But when dealing with paper files, which take up physical space, you cannot dispose of them anytime soon since the contracts are ongoing. Therefore, you will have to stuff them in the cupboards for a specific period, which only hinders the working environment. 
But how about you use electronic and digital documents and move towards a paperless work environment? It will not only save space but keep you at peace too. 
Increase sales
Using electronic signatures can prove to improve your contract acceptance rate. In other words—your sales. When the sales process is simple and easy, it compels the clients to say yes to your contract.
A single project requires a lot of paperwork, starting with proposals and ending with invoices. A client also has to go through some hurdles. And you can win over your clients if you make them feel at ease, which is only possible if paper documents are not coming their way on and off.
Therefore, digitally sending documents will not only increase the chances of signing the deal but also improve the turnaround time of your business.
Top 5 Uses of E-signatures for Graphic Designers
Now that we know the benefits and the ins and outs of e-signatures—let's take you through some cases where you can effectively use them.
Sales contract
Most businesses, including service-based ones, like graphic designers, use sales contracts to finalize their sales. These documents are turned around by the two parties frequently. On top of that, it needs to be secure and error-free.
Being a graphic designer, you would want to process such agreements faster. A delay in signing and processing the contracts can motivate your clients to move to your competitors. For this, consider switching to electronic signatures and improving your turnaround time.    
New Customer forms
Clients prefer filling out legal documents before business to ensure security and confidence. You can take this opportunity to your advantage by sending digital forms and using electronic signatures. It will not just carry out the process error-free but also ensure the data is safe from misplacing. Also, you can use the content of the form with just minor changes and send it to other customers, saving time and the cost of printing.    
Change in orders
For a graphic designer running a project-based business, at times, adjustments in orders are common to take place. A client may ask you to alter or add something to the project for which you will have to make changes to the original sales contract. In such a case, you may face project hold-ups if you do traditional paperwork instead of digitization. We suggest you use electronic signatures to make and approve immediate changes and avoid hold-ups.
Client approvals
Before starting a project, a business needs to get the final approval from the client. And it is also essential to not spend your time waiting for approval and put all your focus on the project.
There is no need to visit clients or have them visit you to get the approvals signed. Use an electronic signature to take care of that. Before the call ends with your client, you can have your approval papers ready for signature and save everyone's time.
Non-disclosure agreements
Non-disclosure agreements are also necessary for businesses based on outsourcing their projects. Graphic designers sometimes outsource projects when their hands are full. For this, non-disclosure agreements provide security and allow us to keep the data confidential.
However, manually signing such agreements is inconvenient and, second, not too safe, and anyone can infiltrate the agreement contents. Therefore, more convenient and secure ways to sign these agreements are digital or e-signatures.
Conclusion
Whether you run a small or large-scale business—a paperless environment is the way to go. The benefits of e-signatures cover all, including service or project-based businesses, like graphic designers. As a graphic designer, you can use e-signature in sales contracts, new customer forms, and customer approval forms. Moreover, e-signatures come in handy in making adjustments to orders.
The user of e-signature saves time and costs and turnover more sales than those who don't use it. Other than saving time and improving sales, e-signatures are user-friendly and secure and fall under the regulations of eiDAS, which help maintains its integrity. So if you still haven't transitioned from ink signatures to e-signatures, your competitors might leave you behind.