The world is moving forwards towards sustainability and eco-friendly modes in every field of life. Environmental researchers encourage businesses to cut down on paper use and switch to digital sources to carry out their documentation. You do not need paper to perform your legal formalities as everything requires electronic resources.
It applies to signing your urgent documents and receiving and sending NDAs or employment contracts. For that purpose, you need to avail a live signature service. A digital signature maker tool helps you simplify your paperwork through digital means. It is important to note that your digital signature will be similar to your paper signature. It appears in an image, typed word, or drawing. Or it could be a digital signature printed on a legal document.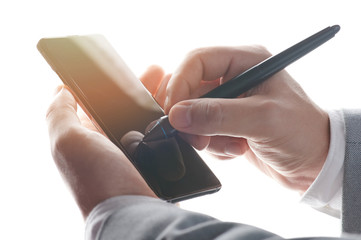 What is an Electronic Signature?
It is, in general terms, a signature done electronically.

One can generate them through dedicated e-signature maker tools.

An electronic signature is safe, reliable, and is globally acknowledged.

An e-signature is a method that involves systems to testify the individual who makes a signature. It also witnesses the credibility of a document.
If you visit this page, you must be keen to learn how a digital signature works. Or you are in search of reasons why you should need an online signature-making tool. In either case, we have got you covered.
An electronic signature-making tool enables signatory and online officials to join hands in signing a document on a digital platform. Your requirement to get a PDF document signed or a quick alternative to help your employees or customers sign a contract digitally, you could get the best solution in the form of a live signature generator tool. The best electronic signature-making tools help in automating and fulfilling your signature requirements. You can achieve it without compromising on customer experience and document handling.
Similar to Paper Signature but Simpler
Electronic signature generating tools are way better than paper signatures. Their process is quick, reliable, legally acceptable, and environment-friendly. A dedicated technology supports it, ensuring that the signature is genuine.
Quick, Easy, Reliable
E-signature or digital signature generating tools speed up contracts and signature fulfillments by removing inert steps from the phenomenon. While using an electronic signature, you can minimize the waiting hours you would spend receiving that email. As you initiate an electronic signature for a document, you can go towards the next step.
Getting your essential documents signed has never been simpler! One of the benefits of an electronic signature is its mobility; you can make a signature or ask for one from literally any corner of the world. Operating it from your system without using a printer, a scanner, or any output device, your highly confidential and urgent papers are sent and received digitally signed.
Another positive aspect is that live signature-making tools will prompt you until all signature fields are submitted. That way, you could be sure that there are no major mistakes from your end.
Legally Acceptable
Electronic signatures are safe and possess legal authority. According to its definition, an e-Sign Act in 2000 came into existence by the U.S. that legalizes electronic signatures. It assigns it all legal formalities like that of a regular signature. After this regulation, almost all the US states have taken up the UETA (Uniform Electronic Transactions Act) that legalizes online signatures.
Eco-Friendly Process
The conventional online signature method requires printing, scanning, and fax, which takes up a lot of time and has harmful effects on the environment. The more gadgets you get, the larger your carbon footprint becomes. Lesser dependency on devices would ensure better support to the planet earth.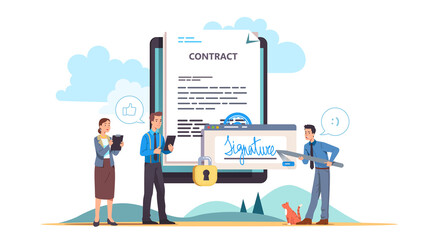 Online Signature Use
You would find several methods to make an online signature; there is no specific pattern to create one. It mainly depends on the type of electronic signature tool you trust. Most of the signature generator platforms consist of the same functionality.
To get an NDA or contract signed by a business or individual, you must provide the required document, describe the fields where the signature would apply, and send it to the relevant person. This process becomes way more straightforward when you are the signing party. You have to go to the document and put your signature on all assigned sections. Submit it right away.
Online Signature in Microsoft Word
You would encounter situations when you have to sign an online signature in a Word file on official premises. It is nothing significant if you have to add it to a resume or a cover letter. Once you have signed on a blank paper, use a scanner or MS Paint and digitally draw your signature.
Later, in the essence of saving your picture, you would need to paste it into Microsoft Word and adjust the measurements. The same procedure would follow in Google Docs.
However, MS Word documents are not the most efficient signed documents platform. There is a security concern involved, as anyone could mishandle the document data and add their signature. If there is an official NDA or legal document, you must keep it in PDF form after converting it from Word. Then you are good to use your online signature as per your requirements.
What are the Features of a Great Electronic Signature App?
How to Assess a Good App
It takes a lot of human genius to bring the best signature maker tool as it requires long hours of testing, researching, and software documentation before an app/tool officially goes live. App developers and software professionals spend dedicated time assessing and evaluating a signature maker tool for users' convenience.
A good signature making tool is capable of performing the following functions:
Signing a document digitally – An e-signature app or tool serves the purpose of signing a document. However, these tools need to be simplified and user-friendly. One significant feature of an excellent signature-making tool is its compatibility with other devices and versatile functionality. It must also integrate with other software and applications. Ideally, a superb e-signature generator not only signs a document but is compatible with many workflows.

Several apps offer you the benefit of sending an essential paper to an individual and getting it back signed. It is a crucial feature in most apps where you want the receiver to sign the document himself, and the same goes for the sender. The receiver does not need to register for a new account or download any tools.
It is good to go for an app that functions for small businesses. Although you would find many online signature-making applications with pricey packages, we hunt for the most reasonable one.

Secure Platform – A sound signature generating tool ensures that users are satisfied with its security features. Any business tool for signature that could save confidential documents such as agreements requires sufficient security. It includes password protection and encryption for documents. For that purpose, a signature-making tool must comply with the country's standards.

Test out different free platforms before you finalize your decision. It is a space where there is a lot of competition, and you might not judge the good tools with the average ones.
Why Use MyLiveSignature for E-Signatures?
With MyLiveSignature, you can be sure that your digital signature methods are perfectly secure and legally accurate. It also lessens your carbon footprint on the environment.
Receive genuine and handmade signatures for your documents, emails, or blogs.

Privacy is essential hence you can create a signature on your system.

Registered users receive multiple benefits, including access to the signature management system.

Create, edit, save and download signatures with a Premium account.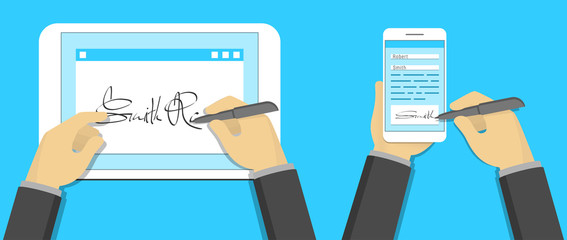 Benefits of Electronic Signing for You
The conventional process of creating signatures consumes time and concurs costs. Electronic signing resolves this quickly. Use the MyLiveSignature to develop signatures for you with unlimited revisions and downloads instantly. Register and start making your personalized signatures.
Creative, Sustainable, and Quick
Creative, sustainable methods and quick initiatives are beneficial to stand with the fast-paced businesses in the upcoming years.
Offer a Smart Electronic Signature Experience
Using MyLiveSignature, you can simply send Word and PDF documents to recipients. They can create digital signatures on their laptop, smartphone, or any device.
You can now make agreements quicker smarter and boost your business. The whole signing process lets you automate your business needs and systematically complete them.
Protected Signature-Making Process
Every individual is concerned about data privacy. With MyLiveSignature, your electronic signatures are protected and confidential. It possesses standard signature laws approval offering you a sense of trust you can establish with your customers.
Business Uses of MyLiveSignature
Human Resources
Potential Applicant Experience
In a world of rigorous hiring, it is crucial to let your potential applicants face minimum hindrances. That is why you should create the signing experience as seamlessly as possible.
With MLS, the estimated time for contracts completion squeezes to 9 hours from 14 days. Employees can join work much faster than before.
Send More than One Document Instantly
Apart from the hiring contract, you can attach some essential documents that require a signature.
Sustainable & Legally Approved
You do not need to worry about the legal worth of your electronic signature. Other than that, you are contributing towards minimizing your carbon footprint.
2. Software Associates Solutions
Make use of MyLiveSignature with infinite users without extra charges. Access through our website or mobile application.
Your users can make changes in the documents, and edit them according to their liking.
Make full use of the instant signing experience, users can send and receive their papers within a few minutes.
3. Healthcare
Hospitals and medical organizations engage in lengthy paperwork and the documents require strict privacy and accessibility. With electronic signatures, they can accelerate paperwork and minimize expenses.
4. Digital Agencies
Agencies are always speeding up their operations and hence need an efficient mechanism to sign contracts with digital marketers, writers or freelancers. With e-signatures, their hiring process can be flawless and faster.
Only with MyLiveSignature
An electronic signature is simpler than one could imagine. With MyLiveSignature process of sending Word and PDF files to business partners becomes smooth. They can digitally create signatures using smartphones, laptops, or tablets.
Finalize contracts quicker, make more deals and maximize conversions. Automate the whole agreement mechanism and safely manage documents consolidation.
Only pay for fully signed documents.

Signing paperwork is 70% more instant than before.

Pay charges per document than per e-signature.