Have you ever felt a certain pressure to switch to paperless options for your small business? This concept is already there, and we have reached this innovative solution in 2022. Although we cannot discard paper in offices, you can decide on paperless ways, keep aside paper and pen, and go for electronic signatures.
You must have noticed co-workers spending countless hours pushing papers at your startup. Ever wonder how many hours go down the drain to finalize a deal since every employee has to sign the said documents in person? Do you keep track of the documents' privacy when documents are exchanged from employee to employee?
These questions prompt startup business founders to research and analyze if the paperless solution is a sustainable idea. So, why would you wait longer when many businesses are already talking about electronic signatures for business purposes. It's a good idea to stay ahead of the curve and explore innovative solutions for your startup.
We have compiled five reasons to use an electronic signature at your startup. E-signatures have become a common practice in the business community that nobody would raise concerns about you adapting an online signature tool to carry out business transactions.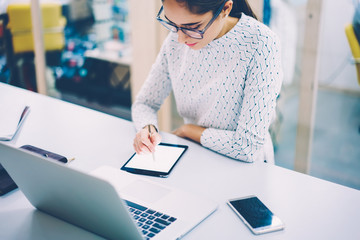 Why Are Electronic Signatures Getting more Popular?
Digital innovation is crucial when a startup founder makes essential business decisions. E-signatures might not be too popular yet, but they provide several benefits like advanced client experience, lesser time and expense, and better productivity in the modern business world. People are hesitant to use the electronic signature mechanism because of its uncertain nature concerning its legal worth. The Law Commission ruling in 2018 has authorized e-signature as a legal method similar to pen signatures. This development provides a valid reason for small businesses to pick e-signatures in their business activities.
Digital advancement has been a vital step for business decision-makers in achieving their goals. A study by The International Data Corporation (IDC) estimated that expenses businesses make on services that boost businesses' digital innovation will reach $1.97 trillion this year.
Cisco Chairman John Chambers was sure in his statement that almost 40% of the businesses would collapse in the coming ten years if they do not adopt innovative business strategies and make room for digital transformation.
What is an Electronic Signature?
According to the definition, an electronic signature is an electronic type of data used by an individual or business to sign a document. Technically, it is related to other data in digital form. The e-signature offers a similar legal aspect as a handwritten sign and must follow the formalities of the particular ruling that generated it.
One notable factor is that an e-signature is different from a digital signature, as the latter needs blockchain technology to generate e-signatures. The main aim of an e-signature is to promptly authorize a document with specific proof that would not need a pen. Although electronic signatures still possess privacy concerns, they are popularly used in private transactions, legal affairs, business dealings, and confidential government documents.
A Research on Electronic Signature Usage at UMBC
In a study conducted at the University of Maryland Baltimore County (UMBC), the Office for Human Research Protections (OHRP) has offered a guide that suggests that electronic signatures could be a better option to save informed consent.
According to the guidance, "One method of allowable electronic signatures in some jurisdictions is the use of a secure system for electronic or digital signature that provides an encrypted identifiable 'signature.' If properly obtained, an electronic signature can be considered an 'original' for recordkeeping." (would be equivalent to an audit).
The Common Rule also narrates that "informed consent shall be documented by the use of a written informed consent form approved by the IRB and signed (including in an electronic format) by the subject (participant)…".
5 Reasons to Use Electronic Signature in Your Documents
E-Signatures Save Your Time to Do More Important Task
Imagine your business nature requires a signature in every document, for example, signed agreements, employee forms, or receipts. Wonder how much time it would take to carry out the overall signing procedure from printing the document to sending it to the relevant person for signature and scanning and saving it in the particular folder. The whole manual signing procedure reduces to one simple online signature. This way, e-signatures save employees' time and effort and spend it on more important tasks.
Its fast processing and quick outcomes make it an excellent option for new small businesses operating in a time-sensitive environment.
Simple and Easy to Use
The most fundamental advantage of electronic signatures is their simple usage and easy handling. You can find numerous online e-signature tools, but we will talk about MyLiveSignature as a specimen. This mechanism asks you to type a signature title, choose a signature style, font, and size, and save it. It's that simple! You have your e-signature and can use it for signing any critical document right away.
Who would have thought signing an important document would be this seamless! Besides ease of use, electronic signatures are much more cost-effective and less time-consuming than conventional signatures.
Paperless Solutions are Economical and Eco-friendly
As a startup more inclined towards product quality and business operations, you can take a sustainable approach by going paperless. Save your expenses done on paper, hardware, and storage costs. You can conveniently reduce scanner and machine usage for signing official papers. It has got environmental advantages, too; since 2015, MyLiveSignature has considered the environmental advantages and aims to save millions of trees and paper usage using its online mechanism.
The modern world, including new business ventures, is switching towards sustainable solutions. In that regard, e-signature is one of the eco-friendly ways to save our environment and reduce global carbon footprint.
Electronic Signatures have Legal Authority
A legal ruling, UETA (Uniform Electronic Transactions Act), was passed in 1999 in the US regarding the legal status of electronic signatures. It offered the legal formalities, and then in the year, 2000, The ESIGN (Electronic Signatures in Global and National Commerce) Act was signed. Both these rulings formally authorized electronic signatures and gave them the status of a legal form of sign like it is done with a pen.
Hence, documents signed through an electronic mechanism as legit, acceptable, and legally acknowledged.
Online Mechanism Gives a Seamless User Experience
Users expect quick and efficient business transactions from small startup owners, and e-signatures minimize the time and formality to arrange meeting hours and venues for signing papers. This procedure enables users to review the documents before signing them thoroughly.
In contrast, clients avoid paper bundles during one-on-one meetings and read inattentively. They would spend less time reading what is written on the documents for the sake of finishing the transaction. They would go through a document with more interest if there were no pressure or excessive reading.

Who can benefit from Online Signature Experience?
Implementing an electronic signature or online signature generating mechanism into your startup is a smart innovative move. It might not seem too scalable initially, but there are numerous benefits for small- to medium-scale businesses. These businesses could be artists, creative designers, bloggers, social media professionals, etc.
Electronic signatures offer a much more reliable collecting signatures than paper-based copies. One thing is sure, written documents can go wasted easily or someone can misuse them as they do not have a tracking mechanism. You can neither retain them nor find them online.
Bloggers
Bloggers can make the most of online signatures for signing contracts with businesses or brands for potential collaborations. This approach makes them sound professional and advanced in their business dealings and leaves a healthy impression on the other party. Sending invoices with your e-signature imprinted on the document would instantly bring a professional and personalized look to your copy.
Your self-hosted blog will speak for its creativity and skills as you insert an online signature on the site.
Social Media Influencers
Being a social media influencer, you are constantly in contact with brands and agencies to sign contracts, close collaboration deals, and accept digital campaigns. For that purpose, you need a quick and practical resource to add to your personal branding. With e-signatures you are always ready to make business deals, simply add your online signature to the NDA and you are good to go.
So, why not add that fun and creative electronic signature to your business website?
Creative Designers
It is a tedious job for creative professionals to maintain paperwork and take care of important documents while constantly thinking out of the box. Replacing signed documents with customized stylish e-signature would save them a lot of time, energy, and resources. Just create a personalized e-signature and continue closing business deals more creatively.
Your one step towards an advanced technological step could add five stars to your professional profile.
Time to Go for a Change
The fast-paced business innovations and global economic situations require your business to take a digital step as early as possible. Unlike paper, the online signature or e-signatures offer a much better user experience without overlooking quick document tracking. It also saves you from possible scam risks at your organization.
In the post-Covid world where business activities have gone global with employees from different countries, signing documents and other business dealings need an effective digital solution. Once you offer them leverage to make signatures electronically, it saves your time, cost, and labor, unlike the paper-based signature mechanisms.
Moreover, you benefit from online signature optimization with the help of biometrics verification, video sources, etc. As more people and businesses have switched to work from home mode, there will be more demand for digital solutions for small businesses.
Handling paper documents could be a challenging task, precisely when you have to mail them to another part of the world. It is more convenient to offer online methods than ever before.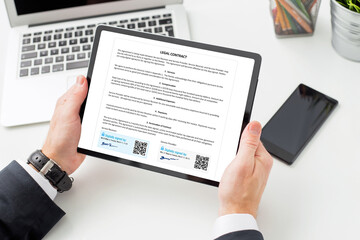 Enter into Online Signature World
Electronic signatures provide a complete package that is secure and practical to perform legal and professional dealings throughout your startup journey. It minimizes your extra efforts in handling handwritten signed documentation methods. As more and more businesses are looking for online signature tools to go digitally transformed, they must be mindful in picking out the right solution to do that.
Go to MyLiveSignature, which offers a simple, hassle-free, and reliable method to electronically sign your essential documents, and try a lot of creative add-ons. It is not just an online signature but a crucial element in further transforming your personal and professional branding. No matter which business niche you have, implementing a mechanism to transform your business operations in a digital pattern has its long-term and economic impact in the future.
So, which online signature tool are you opting for?